Usually, for us, the ceilings are flat white spaces and skips while designing the interior. Over the years, however, ceiling designs have advanced. Now the ceilings have become an essential part of interior design. Ceilings are this time's trendsetters. False ceilings are great ideas to create a dramatic impression inside. It provides a graceful appearance and an illusion of spaciousness.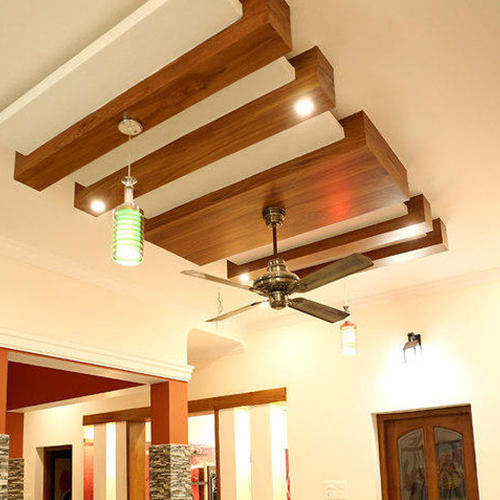 The addition of fake ceilings has many advantages. It has the ability to decrease the room temperature of the space, which eventually helps you in reducing the electricity bill. It also has the power to insulate the sound between apartments, the major problems faced by those who live in an apartment.
Things you must to keep in mind before getting a false ceiling done.
Maintenance & future repairs
Unlike walls, false ceilings do not require regular cleaning but there are some situations where you have to do the cleaning on a regular basis. Cleaning means regular cleaning with sponge and water, remember that all materials do not like water, some may get damaged due to water.
The color you choose will make a great impact
Previously bright white was used to paint ceilings, which makes the room brighter with a simple and crisp look. Now the designers are a little more experimental, they even use neutral and accent colors for ceiling. This doesn't imply that the color white and it's family are not in vogue.
Size and design
Before getting done, decide the size of the false ceiling you want to set. For some interiors apart from the full sheath, covering just near the light fittings or just a square portion will be enough. Although square and rectangular designs are more popular, several other options are also available on the market.
Height of your room and design
As we know the main drawback of the false ceiling is that it reduces the height of the room, so consider the height of the room when planning the false ceiling. You can easily measure the height by using a piece of plywood, mark a point on the wall.
Strength
Ceiling fans must be installed on the ceiling slab before fixing a false ceiling because materials such as gypsum and other lightweight ceilings cannot hold a fan. Not only fan before you hang any products you need to verify the ceiling power to prevent emergency situations.
The perfect design of the ceiling varies for each room and home, depending on the space available; the surrounding walls and the overall theme of the house, there are innumerable patterns and colors to choose from.