Your home is a reflection of your personality. The aesthetic and décor reflect your style. A Living room is the heart of your house. Hence while decoring by taking care of all aspects but failing to decorate your living room unfinished and scattered.
The ceiling is not just a roof over your head. Thus proper ceiling of your living room looks pretty from every angle. Today the false ceiling is an important element. So designing a false ceiling must be careful. The careful design of the living room false ceiling can take care of many things. It can help to reduce wastage and also helps to consume energy. It has the power to change the soul and ambiance of your living room. A well-planned false ceiling minimizes the need for air conditioning.
While designing the ceiling needs as much structural planning and architectural inputs, it does help to know the quality and details, so you will get something you really want and that will grace your home for years.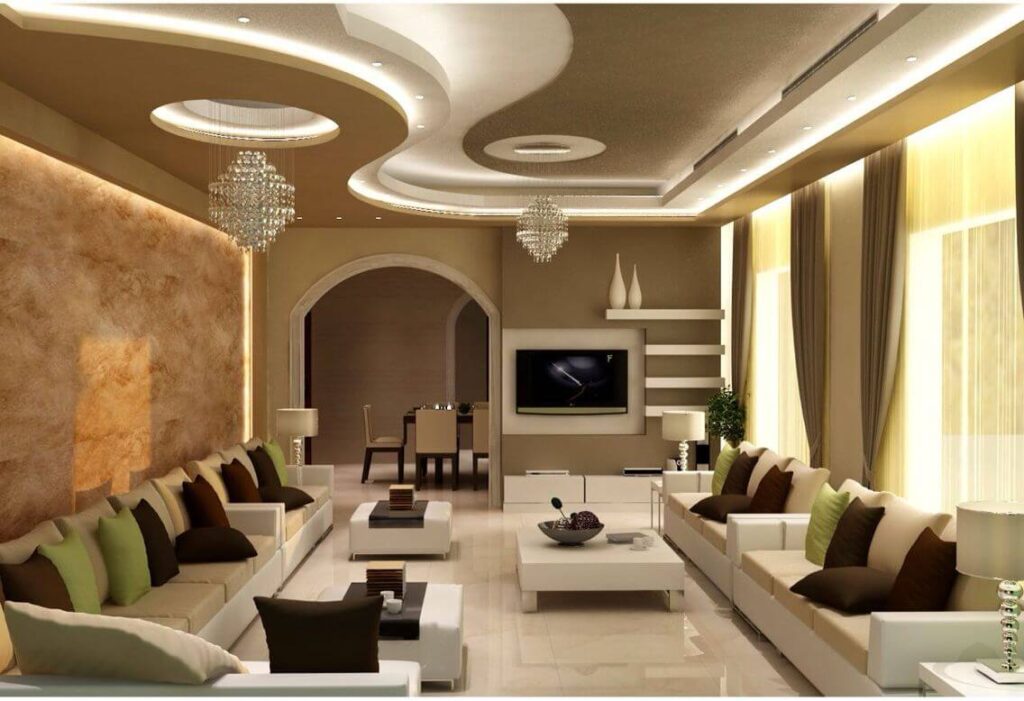 Use of false ceiling
False ceilings are essentially used for concealing wires, soundproofing, fire safety, energy efficiency and to assist in moisture and sag resistance. Earlier, false ceilings were usually made from gypsum boards, but lately, it's easy to possess false ceilings that aren't only functional, but also decorative.

Most Popular False Ceiling Materials

1. Gypsum:

Gypsum has emerged because of the hottest false ceiling material. It is available in the form of square boards that are factory-manufactured and is used for lightweight ceilings.

2. Plaster of Paris (POP):

This is a common type of ceilings, not least because POP is very flexible so it is easy to shape and source. They are long-lasting and are well-insulated even in varying weather conditions.

3. Wood:

Bring in a warm, rustic, or high-end modern look to your décor with wooden ceilings. These ceilings are installed by fixing wooden blocks or panels on the structural ceilings and finishing it with and finishing it with veneer or wood polish.

4. Metal:

Metal ceiling comprises metal panels suspended in a visible grid. The metal panels are available within the sort of ready-to-install tiles.

5. PVC:
If you are looking for water-resistant false ceiling materials, go for PVC (Polyvinyl Chloride) ceiling panels.

6. Stained glass:
How about infusing an ornamental look to the ceiling with glass. Glass inserts can be fixed onto the POP, Gypsum, or wooden ceilings.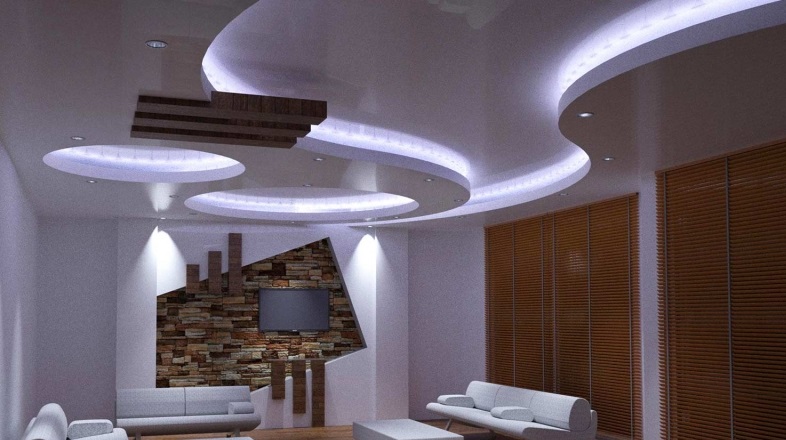 Pros and Cons of False Ceiling
Pros
Aesthetically pleasing
Hides away electric conduits
Keeps the room cool
Soundproof ceiling
Reduces ceiling height
Cuts down on energy bills
Cons
Limits space in the room
Needs maintenance
Not as durable as traditional ceilings
Risk of fixtures falling off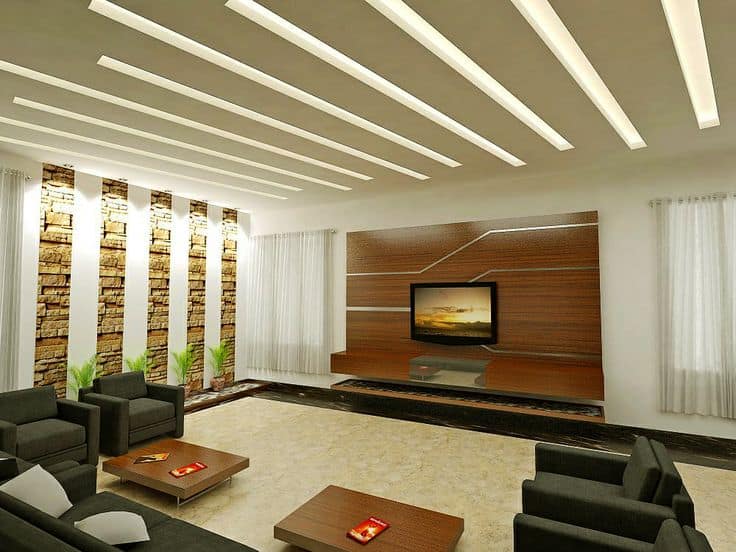 Adding a false ceiling to an existing or new interior design plan enlivens the space. It also creates a cozy ambiance and earns brownie points for supporting lower energy bills!
Send in your comments and suggestions to [email protected]
Reach us to know more about the false ceiling right here: 984 739 4959