In this modern era, bathroom has a big role in bed room interiors. It is an important design feature in the home. While designing a bathroom interior, keep in mind the space you have, and separate the dry and wet areas well. If you are planning for a wide, long and rectangular bathroom, make sure that the sink area is right at the entrance, then the water closet and finally the bath or shower area.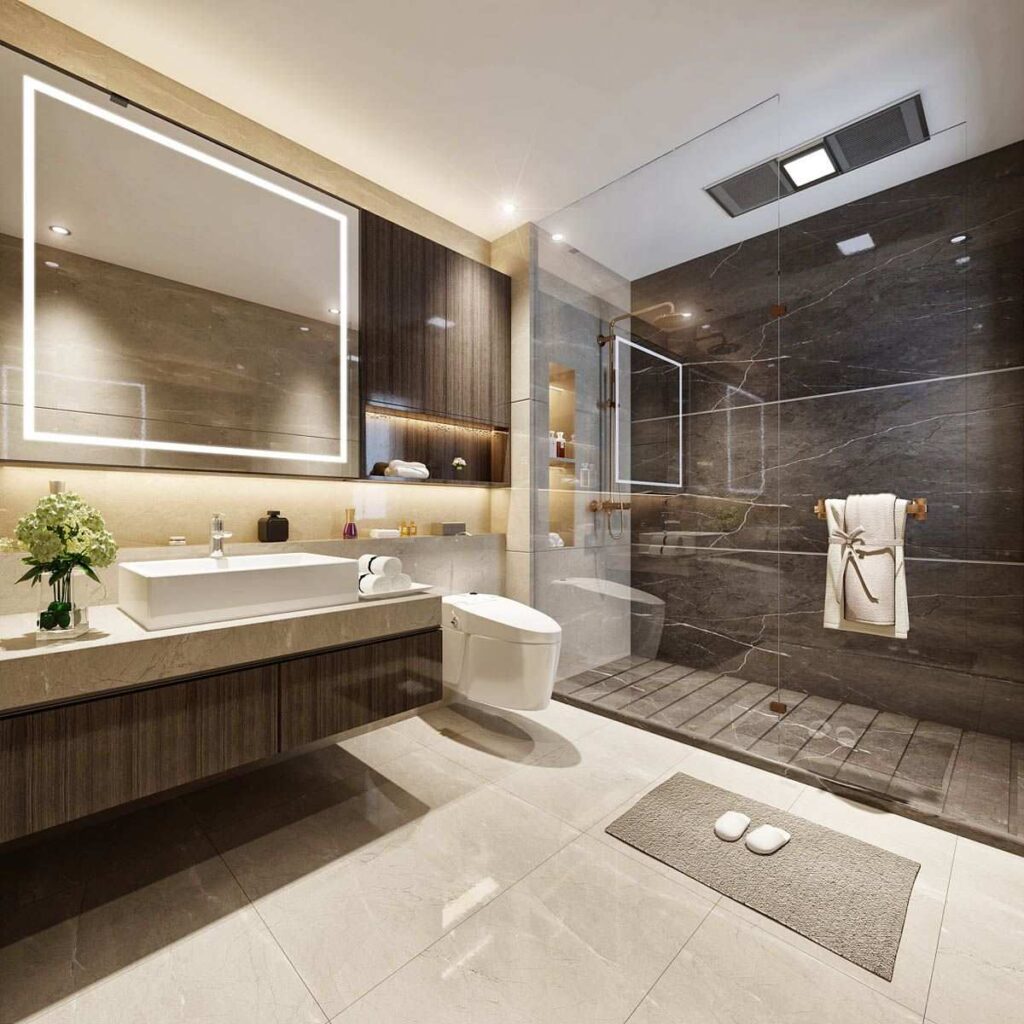 Things to Keep In Mind While Designing Bathroom
Plan and choose a right layout for your bathroom:
Irrespective of the size of your bedroom, the bathroom design is depending on its layout. The position of sink, Water closet and bathing or shower area etc is placing a great role in the overall design of bathroom interior.
Choosing right tiles for walls and floor:
Tiles are the most attractive thing of a bathroom. Whether it is wall or floor, the tiles contribute a lot. The tiles in bathroom should have a grip property, especially for tiles on the floor. Anti-skid tiles are the safest option.
Choose smart and right accessories:
It is very vital to choose a matching accessory in order to get an aesthetic look for your bathroom. That look rejuvenates and relaxes your mind and body.
Bright, shiny, modern lights, lamps, etc for brightness. Glass shower door to replace curtains. Bath mats for simple and stylish look. Hand towels, glass jars, decorative containers and trays or open shelves add style to the bathroom. Flowers, planters, basket and even the bathroom fittings enhance the elegance of your bathroom without any additional cost.
Optimise storage with the right bathroom cabinet
A right bathroom cabinet is very much important for a bathroom design. It keeps a bathroom organised and accessible.
Shilpakala Interiors can help you to create beautiful bathrooms. For more information or to book consultations contact us today:
91-484-300 0996, 91- 984 739 4959