Whether you're an IT professional, an artist, a designer, whatever your occupation, your workplace must to inspire you. Your office interior design plays a vital role in productivity, creativity and energy. And sure you have understood the need for designing an office area at your home during this pandemic quarantine time, right?
It's evident that dedicated work space can help you in setting up right mindset to work. There are some myths regarding home office space like, you need a separate whole room to set up a home office. This is absolutely wrong! You don't need to reserve any room in your house for your home office. You can create a wonderful space to work even at the corner of the room, or you can use the corner of the stairs for this purpose.
So here we give some low budget but beautifully looking home office ideas for all type of professionals.
Color
As we have discussed before that the colors has the power to impact our mind sets and emotions. While choosing color you first of all decide what type of mood you want depending on the type of the work. Loud colors will sometimes give a warm or dramatic look. This is not what an office room look needs to be, so kindly avoid loud colors in your home office. We prefer soft colors.
Storage
Sur you guys will never love to work at a messy untidy place. So design a space with maximum storage. A clam and clean space provides calm and productive mind. Try to install maximum shelves, cabinets, baskets at your work space so you can neatly arrange the books, magazines or any other files that related to your work.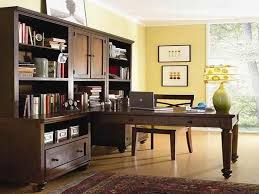 Place plants
Adding plants to your workspace can easily transform your space into more peaceful, calm and engaging. Also, this has the power to increase attention, productivity, can reduce your anxiety and stress. Just 1 plant can provide very large supports to productivity and also promotes wellbeing. When we say adding a plant, it doesn't mean that all plants would complement your workspace. So carefully select which plant is better and incorporate.
Natural Light
Adding natural light to our interior is always one of the best things to do, adding a large amount of natural light to your workspace will be one of the best decisions that you will appreciate afterwards. Natural light has the power to simply boost the productivity and reduce the work pressure. Some studies have stated that you can improve your productivity upto 20% by simply adding natural light to workspace.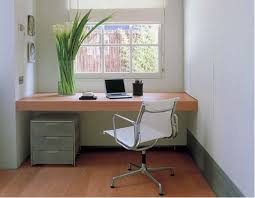 Comfort
After all your comfort is the priority number 1. Design your home office space as per your comfort. Ask yourself if you are happy with your office, you have enough space for yourself, turn around, sit back, move side by side, etc. And if you do, then room will suffice for you. Also try choosing the most comfy furniture. It includes neither expert advice nor any recommendations; it's all about your comfort so you have to estimate your comfort zone.
Furniture
Good comfortable furniture will speed up your imagination and efficiency, and the absence of comfy furniture only improves the effectiveness of your cursing energy. This plays the key role.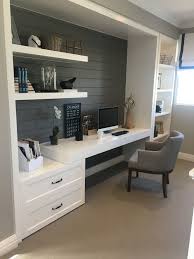 We are sure that you are working hard to build your career or business. Treat yourself with comfort and a space that inspires you to do the best out in you.